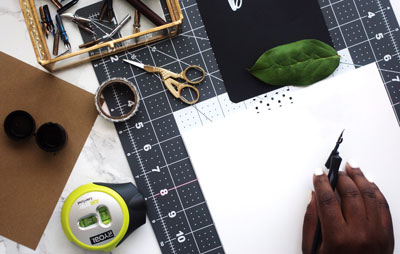 ---
The first website was created more than 5 months ago. I was fresh from the training and eager to get something up. I was happy with the results. But the more I looked at it, the more I wanted to change it. The journey towards the second site helped refresh some concepts as well as learn new ones, and it helped push me out of my comfort zone and made me a better developer.
Let's Drop Some Knowledge
Documentation Can Be Scary — Bootstrap can be a one-size fit all, but it does not have to be. Upon my first couple of attempts to use it, I felt frustrated with its limitations. My limited knowledge of Bootstrap blinded me to its power. The scariest thing when trying to use any new framework is the documentation. This is one of the reasons that I shied away from using Foundations. The documentation was difficult and I just could not wrap my head around it. That story, however, is best left for another post.